Challenge and approach
Gladie Homes needed a new and fresh web presence for their expanding business. They needed to create a brand that conveyed trust and security, and they needed to create a web presence that showcased it perfectly. We began by understanding who they were and what set them apart, we dove into the modular home market and conducted research on past and current trends, and we analyzed what opportunities we had to set them apart.
The deliverables
Gladie Homes needed a lot. They were building a brand from the ground up and needed everything that comes with that territory. Plus, they had a special request. They needed us to take existing floor plans and redraw them to look uniform, simple to read, and branded. They also needed us to do brand new exterior renderings of each plan. This was no easy task, but the results speak for themselves.
Here are just a few of the things we did for Gladie Homes:
Floor plan renderings


The website
We needed Gladie Homes to stand out from the rest, so we needed the website to give off a sense of quality and professionalism. We also needed to ensure that visitors who were looking for modular home builders found exactly what they were looking for, but also that visitors who were just looking for a quality home builder could learn more about the modular home building process.
We combined great photos, a clear layout, quality copy, and consistent and well placed calls to action to create a memorable website that stands out as something special.

"Wow, just wow. Out of a Box really delivered for us. We build quality homes and we needed a web presence that showed that. That's exactly what we got. Our conversion rate went through the roof and people keep commenting on how great our website looks."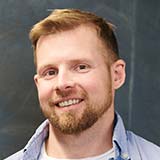 Tom Phillimore
Americans for Congressional Term Limits
jonathan
2023-05-11T12:16:19+00:00